Its totally innovative cut will give you new sensations in your hands. Created for the new generations of Cerberos who are looking for the highest technology. With its elegant and aggressive design, they will make you impose yourself in the goal and achieve the maximum performance of your skills.
Backhand: Rubber inserts that provide body, design and protection, located in the main impact zones. All mounted on highly breathable neoprene.
Cut: Innovative and highly technical. The middle and ring fingers are rollfinger with negative closure and great ergonomics, it also has flex points that facilitate mobility. Latex extension with angular termination at the fingertips formed with the type of seam that is applied in the glove manufacturing process, seeking an innovative look and feel. This type of cut on the fingertips will provide you with additional grip zones while helping to delay the natural wear of the latex on the fingertips.
Palm: State-of-the-art German AXG® latex developed in Germany especially for Rinat to guarantee extreme grip even in rainy conditions. It has unbeatable performance, a perfect balance between top grip and resistance, the best in high-end latex for wet latex.
Closure: Lycra opening that facilitates the entry of the hand into the glove. Double-anchoring headband that provides 2 neoprene points with attachment to the wristband, guaranteeing greater firmness and adjustment. Latex section strategically placed as an extension of the palm to give you additional grip areas.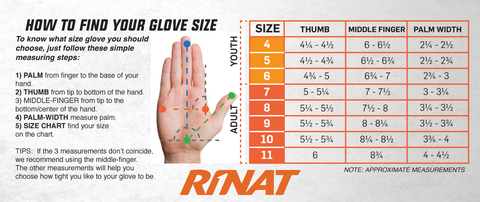 SIGNAL/ WHATSAPP : 6480 1291
FACEBOOK: SWORD SPORTS COMPANY
INSTAGRAM: hkswordsports
地址:荔技角永康街18號永康中心13樓B室(荔技角站B1出口步行3分鐘即到)
There is no additional details for this product.
{{'product.product_review.no_review' | translate}}